Jericho Moving with Men On The Move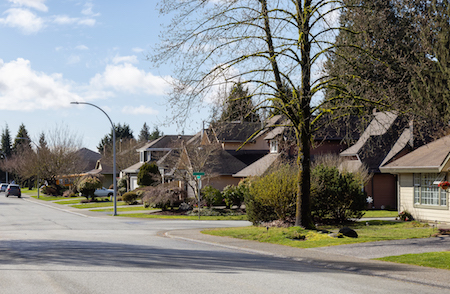 Living History: A Move to Jericho, Long Island
If you're considering moving to Jericho, Long Island, it's probably because you know the rich history of this town or want to be a part of it now that you're living in New York State. Jericho has been an important part of the New York State area since the 1600s and still is today with its many landmarks and attractions. With such a long history, you're bound to find something that interests you.
Town Overview
Jericho is a town located on the North Shore of Long Island in Nassau County. The town is home to about 13,567 people as of the U.S. 2010 Census and is known for its historic landmarks and small-town feel. Founded in 1648, Jericho was one of the first settlements on Long Island and has a rich history.
Later History
Long before it was even settled by Europeans, the area now known as Jericho was a hunting ground for the Matinecock and Massapequa tribes. The first Europeans to settle in the area were English Puritans who arrived in the 1640s. They named the area after the Biblical city of Jericho. The town remained agricultural until the mid-19th century, when it became a popular summer resort for wealthy New Yorkers. In 1898, Jericho was incorporated as a village.
Where to Shop
When you move to Jericho, you'll shop at some of the best places on Long Island. There are a variety of great stores, ranging from department stores to small mom-and-pop shops. You'll be able to find everything you need, and more, in this town. If you're looking for something specific, there's probably a store that carries it. It's also worth checking out these local spots if you want to get your hands on an item before it sells out.
Things to Do
When you move to Jericho, you're not just getting a new home - you're getting a connection to centuries of American history. From the National Register of Historic Places to the British cannons still on display from the Revolutionary War, there's always something new to learn about this town. Plus, there are plenty of things to do for residents of all ages.
We Offer Award-Winning Moving Services for Garden City, NY
Men on the Move has been providing moving services throughout the east coast and beyond since 1985. When we first opened our doors, we mainly focused on moving jobs; today, we provide both residential and commercial storage. Whatever your moving needs may be, there is no job too big or small—it's our responsibility to ensure that every customer feels taken care of at all times!
Every company claims they provide the best service. But before making a decision about who will take care of you, go ahead and look at this:
Men on the Move's online reviews—the feedback from previous customers suggests how pleased they were with our work and often recommend us to those searching for providers in Long Island.

The awards Men on the Move has won over time—we're proud that others recognize just how hardworking each employee here is dedicated to providing top-notch service at all times.
Here are some of our valued services:
Residential
Professionally trained moving and packing crews.

Local & Long Distance

Fine Arts & Piano Moving

Licensed & Insured

Award-Winning Service Since 1985
Commercial
Commercial Moving Equipment & Supplies

Relationships with Building Management Companies

On-Site Storage for Files, Supplies, and Equipment

Long Island & New York City Buildings

Lift Gate Equipped Trucks
Free Moving Quote
Fill out this form
or call us today at 1-516-773-66833 to set up an appointment time. We are looking forward to meeting you.