Safety is our number one priority. We're taking every precaution to protect our customers and our staff.
Men On The Move - Woodbury
150 Crossways Park Drive West
Woodbury, NY 11797
(516) 373-7077
Office Hours
Sunday 10:00 AM - 4:00 PM
Monday - Friday 9:00AM - 5:30 PM
Saturday 9:00 AM - 5:00 PM
Access Hours
Monday - Sunday 6:00 AM - 9:00 PM
$1
First Month Rent!*
Select Units Only - Conditions May Apply
Check Out What Our Customers Are Saying
"
"
Actually did a really good job, saw some bad reviews but then again every moving company has bad reviews I honestly think that different companies compete each other against each other and light band reviews about each other. The estimate was actually on point and they took care of our stuff and got it from point A to point B and we're nice about it. Though they worked really fast, like light speed, only took 3 of the 4 hours paid for, yet still paid full price not a big deal but I def felt a little rushed, but then again it was great to be done early.
"
"
Frederick Louigarde
on 07/13/2023
Men on the Move provided me with exceptional service. From start to finish, the entire process was smooth and hassle-free. The staff was professional, friendly, and went above and beyond to address all my moving and storage needs. The facility itself was clean, secure, and well-maintained, providing me with peace of mind knowing that my belongings were in good hands. I highly recommend Men on the Move for their outstanding service and top-notch facilities. They truly exceeded my expectations!" With great appreciation Frederick Louigarde
"
"
Nancy Silvestri-Mazzilli
on 05/06/2023
Just delivered today what a great experience so far. They drove to westchester to drop my pod off on the lawn which most other companies would not. They navigated the curb stone which was the stumbling block for some of the others with ease and made the delivery seem like Childs play. Don't waste your time or money with the other big name companies as that's all they are is a big name!!! I will do a follow up review when my use is over but for now I'm Elated!!! Thank you Peter, Elaine and Steve… you guys are awesome!!!
About Us
Men On The Move Moving & Self-Storage is the only moving and self-storage company on Long Island! Our Woodbury location is a brand new, state-of-the-art, climate controlled, self-storage facility that proudly provides Woodbury and Syosset Self-Storage services in addition to the following towns:
Woodbury, Syosset, Plainview, Lloyd Harbor, Huntington, West Hills, Hicksville, Oyster Bay, Laurel Hollow, Muttontown, Jericho, East Norwich, Halesite, Cold Spring Harbor, Melville and Brookville!
Reserve your unit today!
Call us at 516.727.7085
Free Truck + Driver for Move-In!
Take advantage of our professional moving division to help you move into your new storage unit! Our driver will drive the truck from your house to our storage facility, saving you a multiple trips and the cost of a truck rental. This is a limited offer, call for details.
Bed, King Size
approximately 70 cubic feet
Bed, Double Size
approximately 55 cubic feet
Bed, Single
approximately 40 cubic feet
Bed, Bunk (set of 2)
approximately 70 cubic feet
Dresser, Chest of Drawers
approximately 30 cubic feet
Cedar Chest
approximately 15 cubic feet
Ironing Board
approximately 10 cubic feet
Side Tables
approximately 10 cubic feet
Wardrobe Boxes (30 hangers)
approximately 10 cubic feet
Mirror
approximately 10 cubic feet
Size Suggestion
To receive a size suggestion, select the items you wish to store.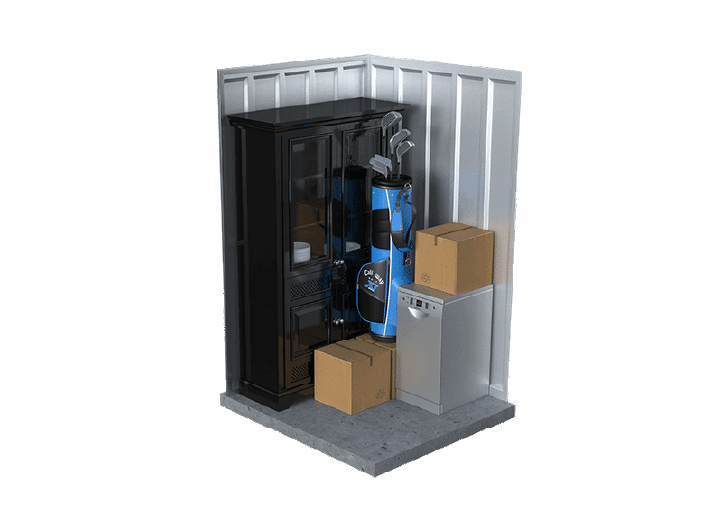 Suffolk County
New York City (NYC)
Office Hours:
10:00 AM - 4:00 PM - Sunday

9:00 AM - 6:00 PM - Monday

9:00 AM - 6:00 PM - Tuesday

9:00 AM - 6:00 PM - Wednesday

9:00 AM - 6:00 PM - Thursday

9:00 AM - 6:00 PM - Friday

9:00 AM - 5:00 PM - Saturday