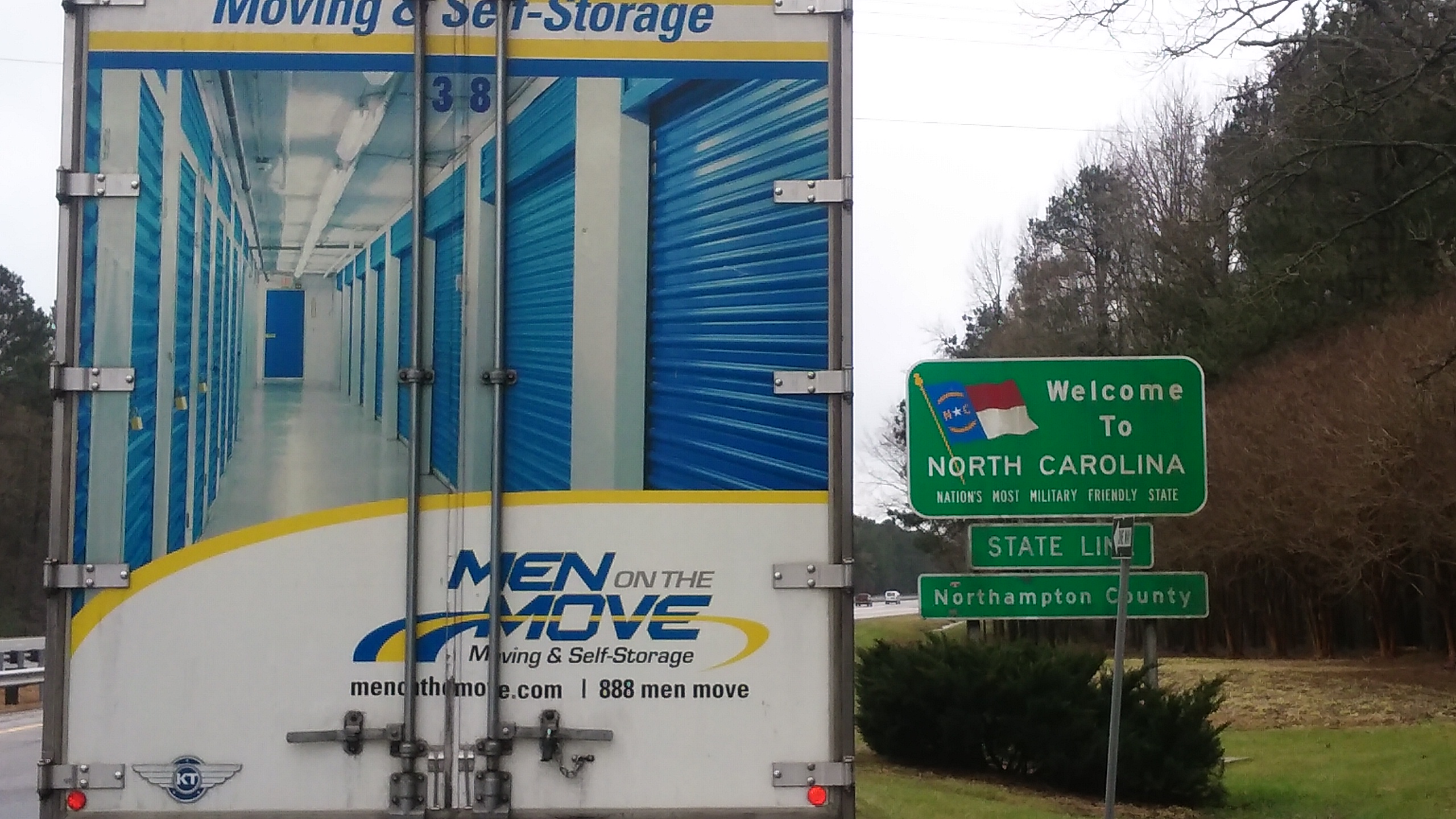 Long-Distance Moving Services
At Men On The Move, we provide our customers with high-quality and reliable long-distance moving services from start to finish. Our highly trained movers are committed to making your move as smooth and stress-free as possible. Whether you're relocating from one side of the country to the other or somewhere in between, we offer a full range of services to accommodate your needs.
Florida

Express

Up-to-Date Interstate License

Air-Ride Equipped Tractor Trailers

Continuous Care and Custody from Pick Up to Drop Off
Why Use a Long-Distance Moving Company?
Our dedicated and professional staff use modern tools, techniques, and methods to make sure that your items get moved safely and securely with minimum effort on your part. We can even help with packing, loading, unloading, furniture disassembly/reassembly, item placement at your new location, short-term storage options, and more! All our services come backed by our state-of-the-art fleet of air-ride-equipped tractor-trailers that meet all interstate license requirements and ensure that your items remain in constant care and custody throughout the entire moving process.
Why Use a Long-Distance Moving Company?
Men On The Move is an excellent choice when choosing a long-distance moving service over DIY options. We have been in business since 2001 and know the ins and outs of successful relocation efforts. In addition to being bonded, licensed, insured, and compliant with federal regulations – all necessary credentials when dealing with intrastate moves – our customer reviews are among the best in the business for both satisfaction ratings and reliability!
What Makes a Great Long-Distance Moving Company?
A long-distance moving company that has an experienced and reliable staff to help ensure your move goes as smoothly as possible.

The company should provide all the necessary materials for a successful move, such as packing boxes and bubble wrap for fragile items.

A moving company with fair prices and flexible payment plans, so you don't have to worry about financial constraints.

A reputable moving company that has been in business for many years and can provide references from satisfied customers who have used their services before.

Ensure that the long-distance moving company provides proper insurance coverage in case of damage to your possessions while in transit.

The long-distance movers should also be willing to work around your schedule, allowing you plenty of time to get everything packed up and ready to go on time.

Finally, look for a company that offers 24/7 customer support, so you can always contact them with any questions or concerns you may have during the process of your move.
We offer comprehensive packages, including full value protection for both household goods (HHG) & general commodities (GC), so you can be confident that all your possessions will be handled carefully during transportation. As part of our commitment to quality customer service, we provide multiple pricing options depending on factors like destination, distance traveled, etc., allowing you complete flexibility in managing costs as needed.
The Types of Long-Distance Moving Services Provided by Men On The Move Include:
Loading & Unloading Services

Furniture Disassembly/Reassembly Services

Packing/Unpacking Services

Storage Options (Short & Long Term)

Wrapping/Protective Packaging Solutions

Appliance Connecting/Disconnecting Assistance

Trash & Debris Removal
With Men On The Move's long-distance moving services, you can trust that every aspect of your relocation is taken care of efficiently & safely, allowing you more time to focus on setting up a new home or planning the exciting changes ahead. Get your
free estimate
today!
When choosing Men On The Move for your Moving & Storage needs, you are choosing over 3 decades of experience and quality. As repeat winners of distinguished awards such as the Angie's List Super Service Award and the Best of Long Island Award, you can trust Men On The Move with your valuable possessions!
Suffolk County
New York City (NYC)
Office Hours:
10:00 AM - 4:00 PM - Sunday

9:00 AM - 6:00 PM - Monday

9:00 AM - 6:00 PM - Tuesday

9:00 AM - 6:00 PM - Wednesday

9:00 AM - 6:00 PM - Thursday

9:00 AM - 6:00 PM - Friday

9:00 AM - 5:00 PM - Saturday